Psychedelic Coaching near Amsterdam
Discover your potential with psychedelic coaching
Discover a new perspective from the vicinity of Amsterdam with a 1:1 guided psychedelic coaching session with truffles.
Although psychedelic therapy will not be available in the coming years, we provide a safe and comfortable setting for you to grow with psychedelic coaching.
A safe place to explore from
FLO coaching facilitates a guided setting for you to experience and learn from an altered state of consciousness. Gain new insights through a nurturing and unique psychedelic experience.
We are Floris and Lotte, an engaged couple who have 20 years of experience with psychedelics between us. In addition, Lotte has been coaching people for years, and Floris has built the most extensive global resource on psychedelic research in the past four years.
A guided psychedelic experience is an investment in your personal growth and development. It is a unique and unforgettable experience that can broaden your horizons.
Are you open to a new experience, and do you think we are a match? Feel safe, comfortable and cared for in our session space in Anna Paulowna (1 hour north of Amsterdam).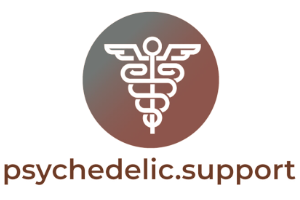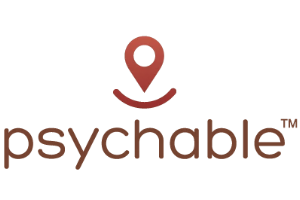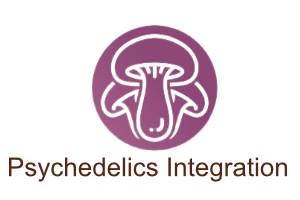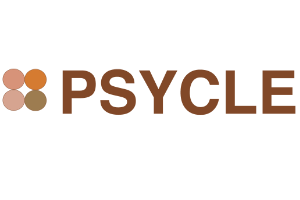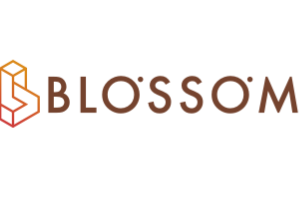 You can find us on these platforms
For curious, determined explorers
The coaching package, including a guided psychedelic session, is ideally suited for:
Mind expansion for healthy participants
Personal healing, growth and self-development
Creative problem-solving ability
Exploration of altered states of consciousness
It is not suitable for:
People with acute psychological vulnerability (trauma, depression)
People with a family history of schizophrenia
People with medical vulnerabilities, such as high blood pressure or epilepsy
Other contraindications found during the screening
STEP-BY-STEP GUIDE
Preparing For Your First Psychedelic Experience
Access the free 50-page guide, written primarily for making your first psychedelic trip as safe as possible. Avoid risks and negative experiences. Make a conscious choice about whether you will be accompanied on your first trip.
For many different questions
Are you looking for a new perspective and in-depth insights?
Do you want to explore what life has to offer?
Are you looking for a deeper connection with yourself and the world around you?
Do you want to increase your creativity, or do you want to gain inspiration for your company?
Do you want to explore personal, psychological and spiritual themes?
Are you looking for an experienced guide for a (first) psychedelic experience?
Then, you have come to the right place at FLO coaching – an hour north of Amsterdam.
EXPERIENCES
An exciting way to get to know yourself better and focus on the things you want to do better in life.
It was great to see that the insights I got during the session with Floris were all answers I already knew.
Only now, I could merge different types of solutions into one solution. It enabled me to make a plan to work on myself!
– Sander, 30
I still look back on a fantastic day and a special psychedelic journey. Lotte guided the session with a lot of warmth, peace and love.
The insights I have gained are precious. I finally feel the power to do things differently in my life. After the session, I immediately took several steps.
– Pieter, 56
I am deeply fascinated that truffles can show me so much and work so well with music!
I am now trying to simplify some things. I have too many interests and side activities. It's hard to choose, but if I try to keep everything up, the whole raft can sink, instead of letting parts of the raft that drag me down float away.
– Inge, 29
Lotte's warm and supportive presence gave me confidence going into the session.
Her listening ear and empathy for my situation have done me a lot of good.
– Christine, 41
WHAT YOU CAN EXPECT
We can answer your questions during the free introductory meeting. After the call, you will receive our information folder and an invitation to complete the intake questionnaire.
Length: 15-30 minutes
With the questionnaire, we hope to learn more about who you are. The questions relate to your background and the intention of the coaching process. Your data will be treated with the utmost care for privacy.
Length: 30 minutes
3. Preparation coaching sessions
In the preparatory coaching sessions, we discuss your intentions and clarify your goals. We will also go through your intake questionnaire in the first session. Depending on the trajectory, we will do several coaching sessions before the guided truffle session. There is also, at any time, enough space for your questions.
During the session, you will receive a personalised amount of truffles. We discuss your intentions and goals again at the beginning. For most of the session, you listen to music and experience an expanded state of consciousness.
Length: 4 to 6 hours
5. Integration coaching sessions
In the week following your experience, write down the insights you have gained. The integration coaching sessions, which depend on the package, provide space to reflect on the session and how the insights can be integrated into daily life.
Length: 60 minutes per session